Web design for small and start up business
You're a small business or you're just starting a business and you need a website so you want a business who specialises in start up website design. You want a great looking website that will bring you work but won't break the bank.
Anyone can build you a website and you can spend anywhere from $100 to $10,000 or even more.
So why choose Balzart Graphics as your start up website designer? You not only get a great looking website, you get hosting, security, emails and built in keywords so you are found on search engines. You get unlimited reviews for the life of the website (within reason of course) and you get after sales service. You get all that for only $695 inc. GST. Don't get a website built until you talk to us.
Amazing Business Websites
There are so many website designers out there, how do you know who to go with and who to trust? Building a website is not rocket science. As long as your customers can find what they want and how to contact you, it will bring you work if it is marketed properly. Like everything else, look for value in your purchase.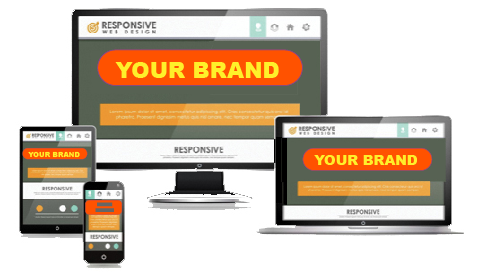 DON'T PAY
$2000
FOR A WEBSITE
We build stunning websites that include:
We build stunning websites that include:
• Domain  • Hosting  • Up to 3 email addresses
• SSL Certificate  •  Premium graphics
• Unlimited revision and support
• Mobile friendly
What do you need? A website to show off your products, a website to bring you business or a website to sell your commodities online? Balzart Graphics will cater for all your needs so let's chat so we can find out what you need.
Design
We will create a stunning website for your business with as many pages as you need.
Hosting
Your first year's hosting is included in our amazing price as well as an SSL Certificate for security.
Marketing
No point having a website if it's not found by the search engines. Talk to us about SEO, Adwords and other ways to market your website.
Social Media
We are the experts in social media marketing. Talk to us about advertising on Facebook, Twitter and Instagram.
eCommerce
Want to sell your product online? We have excellent eCommerce packages to suit all budgets.
Help & Support
There is no charge for alterations made to the website for its entire life. You can add, delete or change as often as you want for no charge.
Website Design for Small Business
Talk to us before you commit 
If you are looking for a professional website designer in Melbourne, you are in the right place. We have been running our business with a customer-centric approach, that's why our customers love our work. We create customised and responsive websites which are result driven, resulting in increased conversions which ultimately helps business to grow. Get in touch with us and book a quote today.
We are a versatile website designer in Melbourne, who are experts in creating websites irrespective of the requirements. We specialise in websites for small businesses. We are the ideal website designing company providing end-to-end website designing solutions with a 360-degree approach. We build websites with a wide range of features as per the needs. Our features include:
 Variety of designs, suiting exactly what your company is offering. This allows you to attract more customers.
Mobile compatibility: Smartphones plays an important role in today's world, making your website compatible with mobile is crucial.
Typography and large usage: This allows your website to be more attractive and eye-catching, making your customers remember who you are. You will instantly stand out from your competitors. 
Responsive images and background videos: This feature is specially designed to appeal to your customers the minute they land on your website, showing the authenticity of your company and making your website responsive.
Semi-flat designs:This feature is simple and allows users to remove any technical difficulty in opening a website, therefore makes it efficient and saves the user's time.
Our Offer  
Working with Balzart Graphics means you can be confident about the website we deliver. We provide end to end website designing solutions; we have been building premium websites which are eye-catching, user-friendly and built with all the functionalities for over 10 years.
Process  
Contact us and send in your requirements, ncluding what your company offers and the targets you are looking for.
We will produce a website that suits your company. We will make sure you are 100% happy with the website before it goes live.
We work on flexibility, therefore you are open to change details until satisfied and there is no charge for revisions for the life of the website.
Why choose us?  
For what you get, you will not beat our price. Balzart Graphics not only builds you a great website but we take care of your domain, emails, hosting and security. We are one of the best website designers in Melbourne. We use the latest software and plug-ins to ensure your website will be up-to-date and you will never have to pay for a new website again.
Why your small business needs a website!
If your business is not on the Internet, then your business will soon be out of business – Bill Gates
Websites work. No matter what your business or profession, a website can generate business, promote goodwill among customers and prospects and deliver strong marketing messages – whether your business is small, large or in-between, well-established or brand-new.
People use the Internet in greater and greater numbers, more and more every day. Even if you are a just a local small business, service, contractor or consultant, odds are people have used search engines to look for your website – and if you don't have a website, they will find your competitor which means you lose work.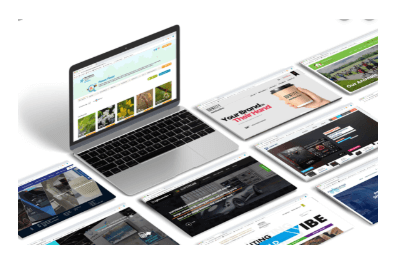 Web hosting is a necessity for any website — it is the physical location of your website on the Internet, an online storage centre that houses the information, images, video and other content that comprises your website. Web hosting service providers maintain the server where the data associated with your website resides and also manages the technology that makes your website connect to the Internet.
Website hosting is typically measured in the amount of disk space you're allotted on the server and the amount of data transfer or "bandwidth" you need for accessing the server. For example, if you have a lot of customer interaction at your website, such as files to download, you will access the server frequently and you'll need more Web hosting transfer space than someone who simply puts readable text on their website. The more "items" or "content" you have on your site (i.e., photos, maps, PDF files, etc.), the more disk space you'll need for website hosting.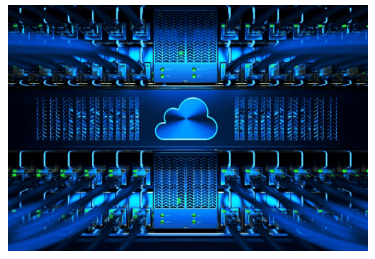 What is an SSL Certificate and why do I need one?
SSL certificates are small data files that encrypt data packets as they are sent through the Internet. SSL is often used to transfer data logins and credit card information online.
An SSL certificate combines with:
a domain name with a server name or hostname; and
a business identity and location.
A website that has an SSL certificate ensures all website traffic between your web server and user's browser is secure and cannot be read. When your website has an active SSL certificate the application protocol changes from HTTP to HTTPS.
Websites that have an SSL certificate and use the HTTPS protocol are given a better ranking in searches by Google. Businesses that have an SSL certificate are considered of higher quality because they are going the extra mile to protect their customers.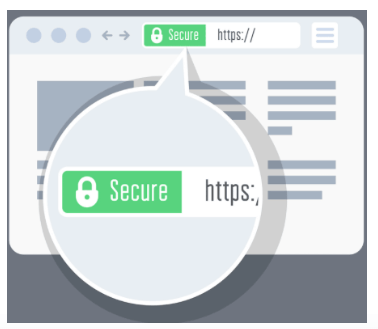 DO SMALL BUSINESSES REALLY NEED A WEBSITE?
A professional designed website gives your business credibility. It tells prospective clients who you are, how you can be found and what you can do for them. Would you use a business without a website ahead of a business that has one?
WHAT SHOULD YOU PAY FOR A WEBSITE?
Websites vary in price from web designer to web designer. You can spend $4000 or more on a website or you can do one yourself for free but the web design is important. Your website should be easy to navigate through. People can be lazy. They want the information right at their fingertips. The home page of your website needs to have a prospective client interested to go to other pages otherwise they will just leave.
Are you websites compatible across all devices?
Absolutely. Most people search for a website via their phones or tables now so if it is not a good experience for the user, they will simply move on to the next website.
Just like when you build a house, you need the land to build it on. Hosting is your website's space on the Internet. Cost of hosting can vary greatly.
WHAT IS AN SSL CERTIFICATE AND WHY DO I NEED ONE?
SSL certificates are small data files that encrypt data packets as they are sent through the Internet. It secures your website. Google gives preferences when ranking websites to websites that are secure.
YOUR WEBSITES ARE VERY REASONABLY PRICED. WHAT ONGOING FEES ARE THERE?
Included in the price to be build you a modern, customised, easy to navigate through website are the domain name, 12 months hosting and an SSL certificate valid for 12 months. Each year, the hosting and the SSL certificate renewal will cost $198 including GST. Your domain name will be renewed every year at a cost of $27.50 all inc.