You just won't get a better price than that.
Domain name registration
Email address
Website (5-7 pages)
Custom designed (no templates)
Mobile friendly
Basic SEO (how you are found on Google)
Contact us page
Google map
12 months' hosting ($99 per year after first year)
No charge for basic amendments once website is live



BE ONLINE IN LESS THAN TWO WEEKS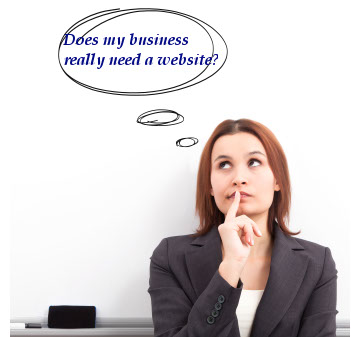 FIVE REASONS WHY YOUR BUSINESS NEEDS A WEBSITE: -
"If your business is not on the Internet, then your business will be out of business." Bill Gates
• 80% of people are now looking online for services. If you're not online, you will not be found.
• You only have to pay for a website once. Unlike print which can be a huge on-going cost, you only pay
once to build your website and a low yearly fee for your website to be hosted on the Internet.
• People trust the information they find on the Internet more than any other form of advertising. You can build trust with your
potential customers by sharing galleries, testimonials and customer reviews.
• Having your own website and custom email addresses makes your business look modern and professional. They brand
your business and increase its visibility amongst your customers.
• You're losing business without one. It's very likely your competitors already have their own websites and are finding new
customers that you don't have access to.
FOUR REASONS WHY YOUR BUSINESS DOESN'T NEED A WEBSITE: -
• You're a spy agency and don't want to be found
• You have too many customers
• You're making too much money
• Your primary customers are The Flintstones
DON'T PUT OFF GETTING A WEBSITE ANY LONGER.
TAKE ADVANTAGE OF THIS GREAT LIMITED OFFER AND JOIN THE 21ST CENTURY